This post brought to you by Carton Smart. All opinions are 100% mine.
It's been long standing that many of our foods come in tin cans but that is beginning to change.  I'm actually quite excited about this, because some of the foods that come in tin cans, don't come without there being a carcinogenic lining the inside of the cans.  For instance, canned tomatoes, tomato sauce, and tomato paste – those food cans are lined with a substance that contains a carcinogenic.  In addition, I rarely use canned vegetables because I don't like the tinny taste that comes with using them.  This is where I'm excited to Become Carton Smart.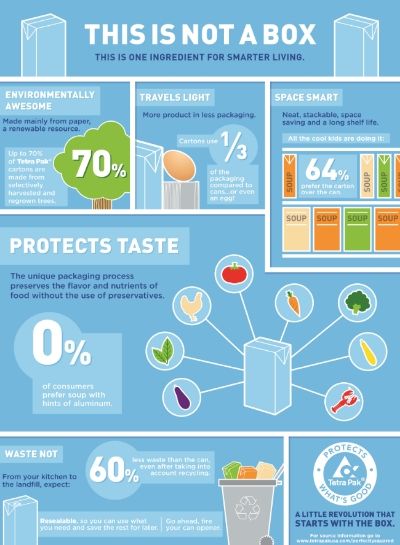 That said, I'm very excited to have received the starter kit from Pacific Foods packaged in the Tetra Pak cartons to experience for myself.  These foods were Pumpkin Puree, Jellied Cranberry Sauce, and Simply Stock Chicken stock – ALL being organic foods.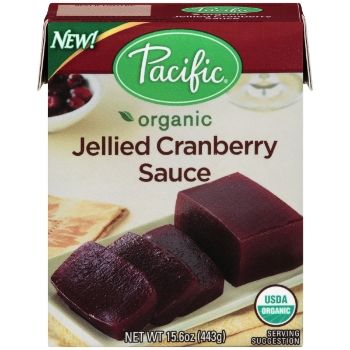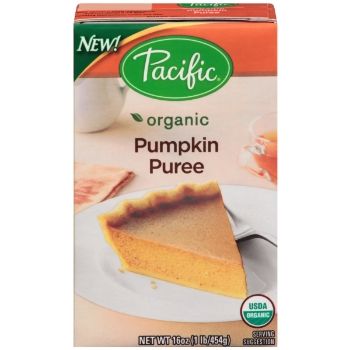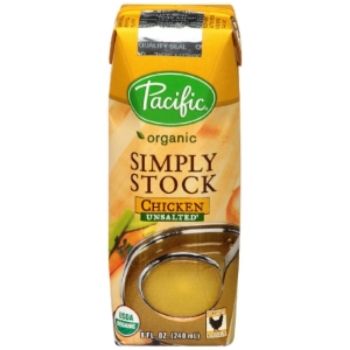 Tetra Pak carton packaging is the newest technology for packaging our foods by Pacific Foods.
They are:
Made of 70% paper – which is a renewable resource that is selectively harvested re-grown trees that are FSC (Forest Stewardship Council) certified.
Recyclable and result in 60% less landfill waste than cans
Are space-saving
One needs no can opener
Are easy to store
Are stackable
They use 1/3 of the packaging in comparison to cans or even an egg!
The unique packaging process preserves the nutrients and flavor of food withOUT the use of preservatives.  

Cartons are reclosable – which means you use what you need to for now and save the rest for later – unlike canned foods that should be repackaged after opening
Considering all the positives you read above, wouldn't it be a nice feeling to know that you were feeding your family and holiday guests using a food product like this?  With the rest of the cranberry sauce that I didn't eat, I am going to make kielbasa in the crockpot this weekend.  However if I am going to be participating in eating this – it's a must that I cut the BBQ sauce with the cranberry sauce, simply because I hate BBQ sauce.  So what I'll do is make a homemade BBQ sauce, add cranberry sauce, and let it cook on low for the day.  The pumpkin puree is going to be turned into pumpkin custard (no crust saves a lot of calories:)
Pacific Food has a huge selection of products in their product line packaged in Tetra Paks.  Aside from the aforementioned products I received, you'll find soups, gravies, Soy, Rice, chocolate, almond, hazelnut, hemp, and oat milks, plus more and all organic.
If you head to
pacificfoods.com
, you can locate a store near you that sells these Pacific Foods packaged in Tetra Paks.  I was amazed that I had never seen these before in the stores I shop at – but I surely will be looking for them now.
Are you ready to be #cartonsmart?  Make some fabulous dishes that use ingredients in cartons that will result in great tasting food with little waste and start your mission on becoming #CartonSmart this holiday season.  What are your ideas for being #CartonSmart this holiday season – I'd love to have you share them with me 🙂
Tweet @CartonSmart to let them know you're on board with their products and tetra pak packaging.  Why not Follow #CartonSmart on Pinterest – you could find some great recipes and learn of new products introduced as they come out.
Please follow and like us: